ROBOTTI is now available in Poland
Danish company AGROINTELLI continues to expand its list of distributors across Europe. Vantage Polska just signed the distribution agreement with AGROINTELLI to bring their field robot, ROBOTTI, to the Polish customers. "We are passionate about what we do" – say the new distributors and this makes a good match with the innovative producer of ROBOTTI. Both companies expect a good outcome of the newly established collaboration.
Vantage Polska
The company PrecyzyjneRolnictwo.com (which means "Precision Farming") was established in 2004. In 2007, they became the authorized distributor of Trimble in Poland. In 2018, PrecyzyjneRolnictwo was renamed to Vantage Polska. "Vantage" is a name associated with the global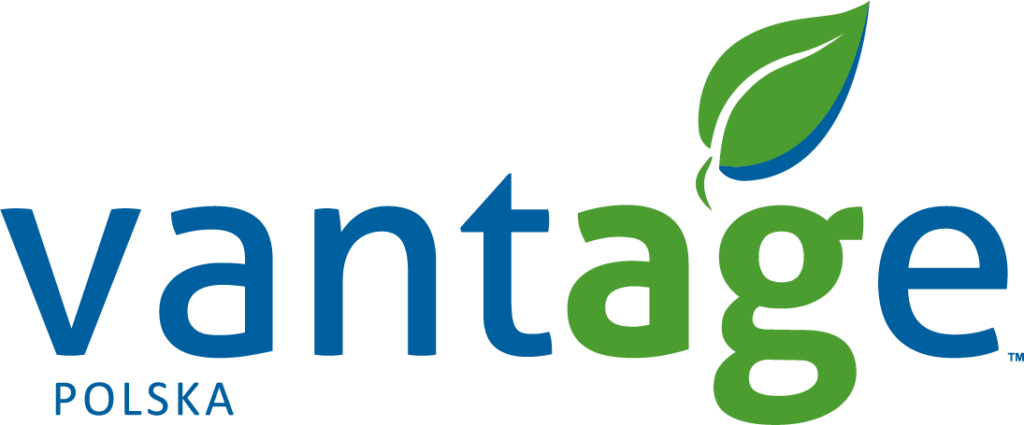 Trimble brand, which brings together distributors with a particularly high technological level. They continue to focus on precision farming, so in this, they still maintain the trademark "Precyzyjne Rolnictwo", which is still very well-known in Poland.
A group of open-minded, visionary directors, with a strong team of specialists with mechatronic backgrounds, brought the company to be the leading precision company on the Polish market. They offer the complete system of precision farming, starting from soil sampling, creating maps of soil fertility and variability to creating application maps for variable seeding of seeds, fertilizer and lime. They adapt existing equipment to precision farming and they are the authorized dealer of Trimble – installing systems for the automated steering of the agricultural vehicles. In addition to sales, they will also cover the service of ROBOTTI.
Bringing ROBOTTI to our portfolio is a natural step forward for Vantage Polska, completing our package of precision solutions for farming. Autonomy is already on the lawns, at homes, soon will be on the roads, and in our opinion, it should have been already existing for a while in fields" – says one of the Managing Directors of Vantage Polska, Piotr Pawłowski.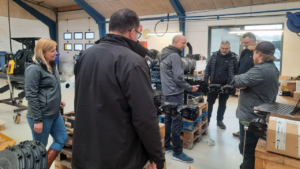 Customer case – first Polish users of ROBOTTI
According to Vintage Polska, the first Polish customers of ROBOTTI will be farmers with passion, conscious people, and the rest will follow them. Looking at the fact that a lot of chemicals have been eliminated in exchange for manual work and there is lack of working hands, they expect vegetable growers to be highly interested in ROBOTTI. The robot can replace dozens of people manually hoeing the field. Another group of potential users are owners of farms with a high level of technology, already using precision solutions.
These will be the groups of the existing clients, that we will first present the robot to. And why exactly ROBOTTI? It has grabbed our attention, because it is a complete commercial system, offering full support and solutions. We have been looking at the different robots, but we have noticed that they are not finished projects. When we saw that AGROINTELLI was expending the distributors network, we took the action." – says Piotr Pawłowski.
Together towards success in Poland
AGROINTELLI, since being established in 2015, has grown a lot, but the mindsets remain the same. Innovativeness and thinking out of the box are a core part of the company. This brought ROBOTTI to life and continues to drive the commercialized product now. The Polish colleague Kamila Torrielli has been part of this ride from the very beginning. Now she watches the robot entering the Polish market. She is excited about the new collaboration with a company with the similar principals to AGROINTELLI.
Being part of this exciting and challenging journey of the company and ROBOTTI's development, I can say that I was waiting for this moment for the last 7 years – to bring our technology to my home country" – says Kamila Torrielli from AGROINTELLI's marketing department. She adds: "Agriculture is very important in Poland and the market is full of opportunities. Precision implements play more and more an important role, and good results of Vantage Polska are proof of that. The new colleagues from Vantage Polska call themselves a "rock'n'roll" company, built by people with passion, and our first impression confirms that – we need more distributors like them. At last, I will add that being a daughter of Polish farmers and growing up on a farm, I am proud and looking forward to seeing ROBOTTI in action in Poland.