SEEDER
IMPLEMENTS USED WITH ROBOTTI
Here are some examples of the implements already used with ROBOTTI. There are many more combinations. Don't hesitate to contact us or your implement provider to find out more.
Pöttinger Vitaseem,


Mechanical mounted seed drill
PÖTTINGER seed drills meet the highest demands in functionality, reliability and performance. Unique metering systems, uniform seed placement and convenient operation are among their trademarks. 
Used unit: Vitasem 252 of 2,5 m working width, 21 rows, 12 cm row spacing.
Crops seeded with ROBOTTI: Faba Beans, Rapeseed, Cereals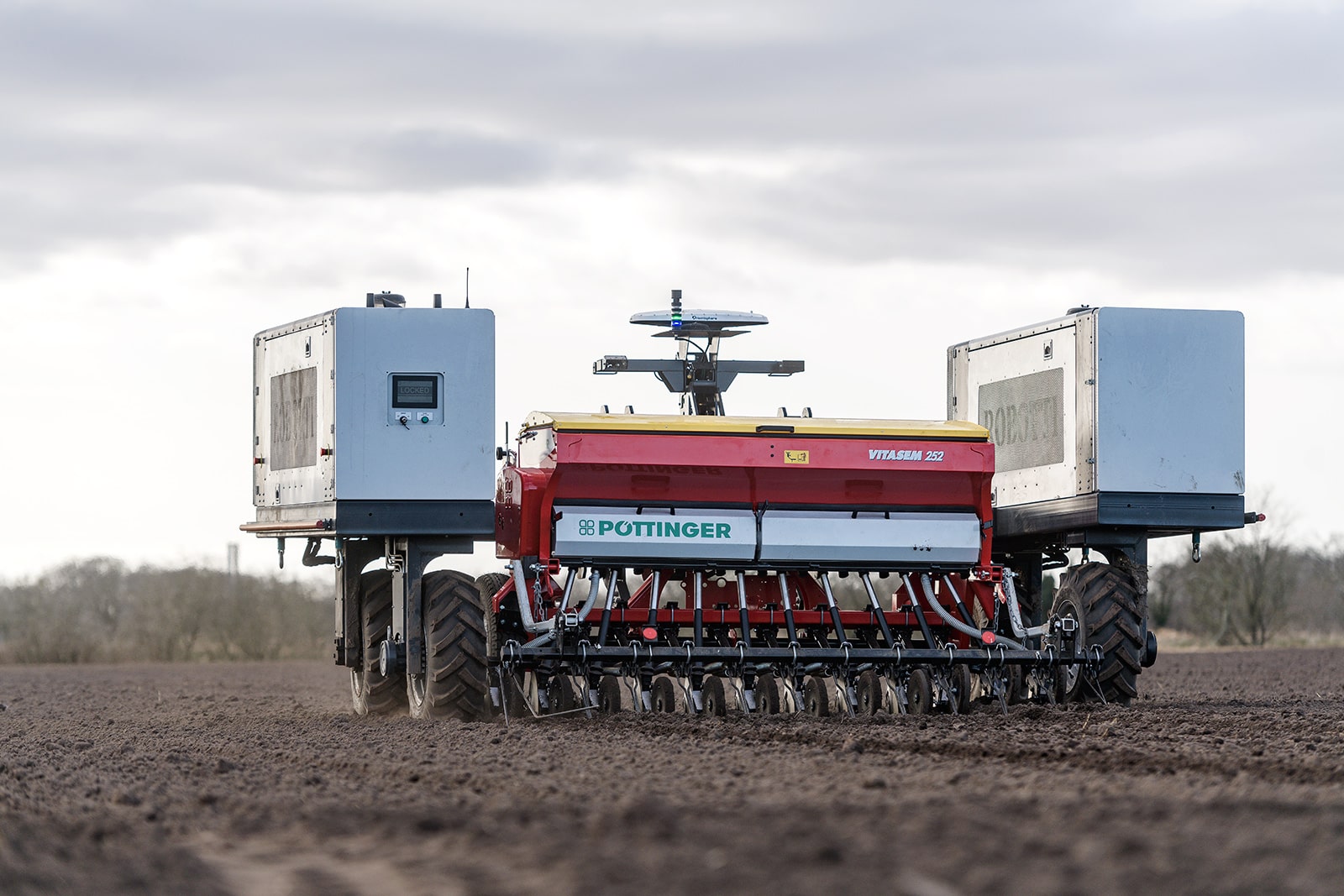 Monosem,


Pneumatic planter
A simple multipurpose planter, designed for farmers who want a simple and sturdy planter for planting in well-prepared soils. 
Used unit: Monosem NC Classic of 4 to 6 rows. 
Crops seeded with ROBOTTI: Sugar Beets, Pumpkins, Maize and Rapeseed
Stanhay,


Precision seed drill

 
A single line or multiline row unit capable of seeding 1–4 lines of seed from each row. Every aspect of the row is designed for easy and precise adjustment to give uniformity of seed depth and seed soil contact, ensuring regular and even germination in all soil conditions. 
Used unit: X10, a multiple row unit of 2 seeding lines of seed from each row. 
Crops seeded with ROBOTTI: Parsnips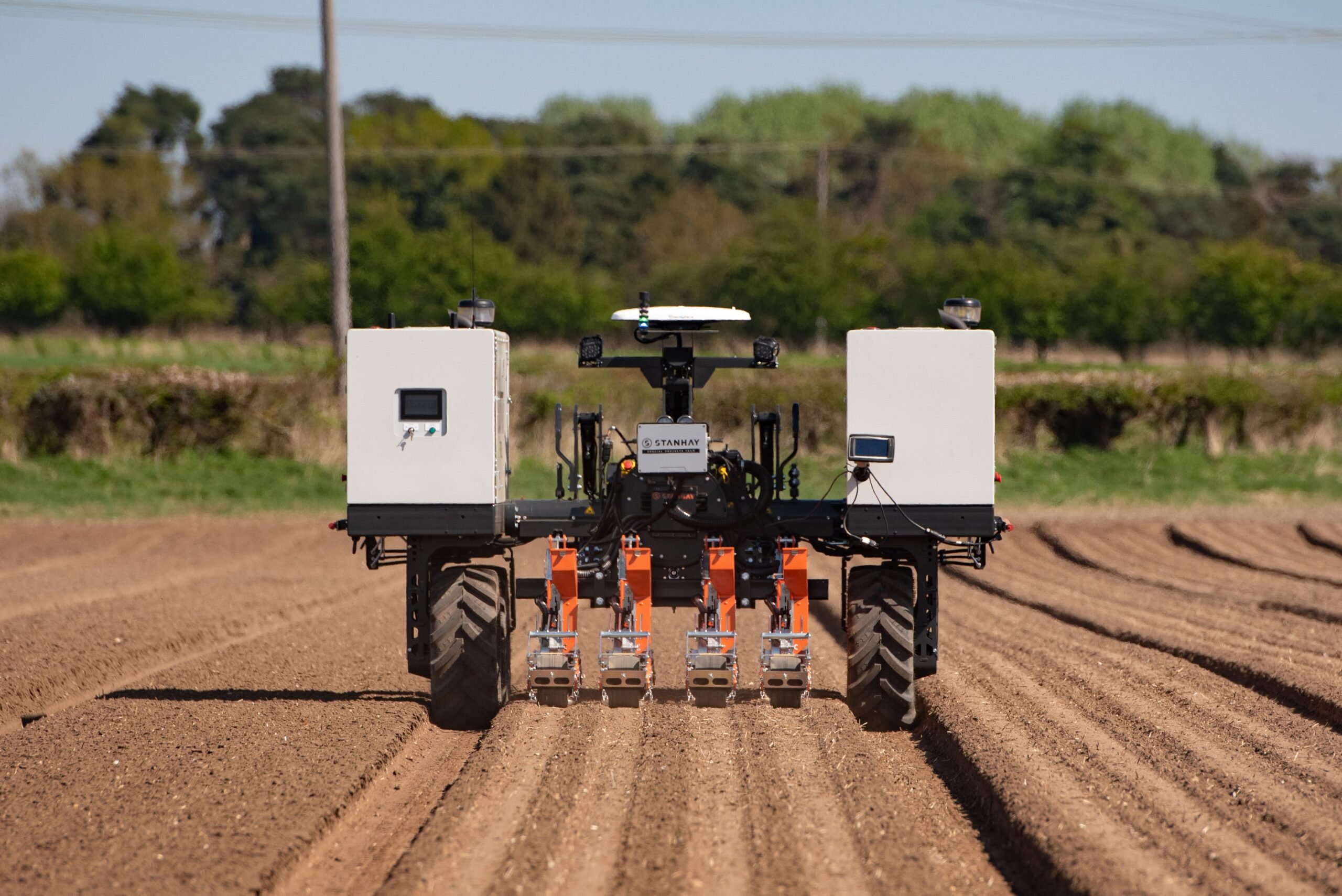 WEEDER
IMPLEMENTS USED WITH ROBOTTI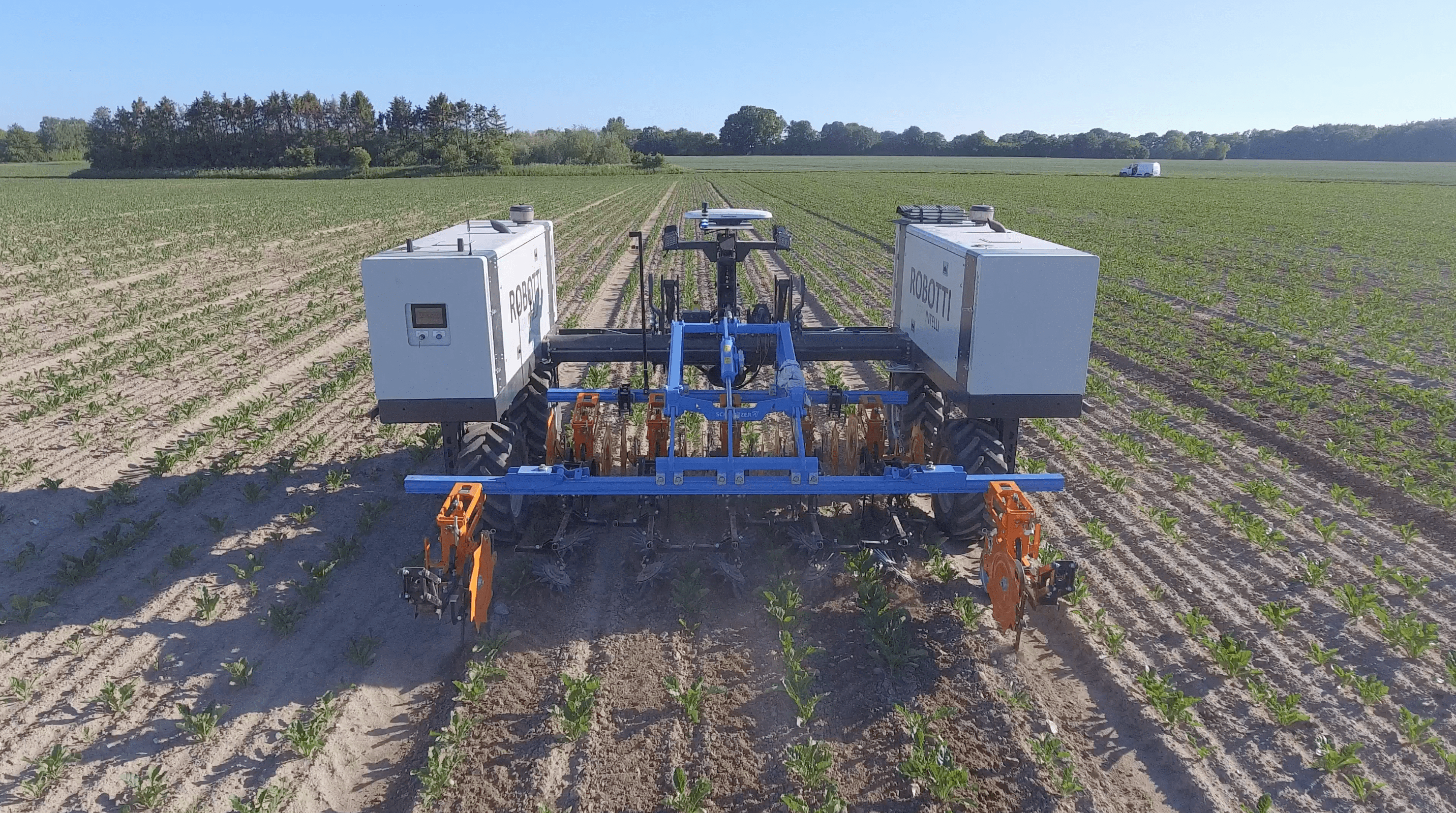 Schmotzer

,


Hoe

with multi-purpose parallelograms
Hoeing the plants using duck foot shares and finger hoes with Schmotzer hoe. It weeds efficiently between the rows, with adjustable angle of inclination, for tackling aggressive weeds. 
Used unit: 3,15 m Schmotzer hoe with kombi- and multi-purpose parallelograms.
Crops seeded with ROBOTTI: Sugar Beets, Faba Beans, Barley, Pumpkins, and Maize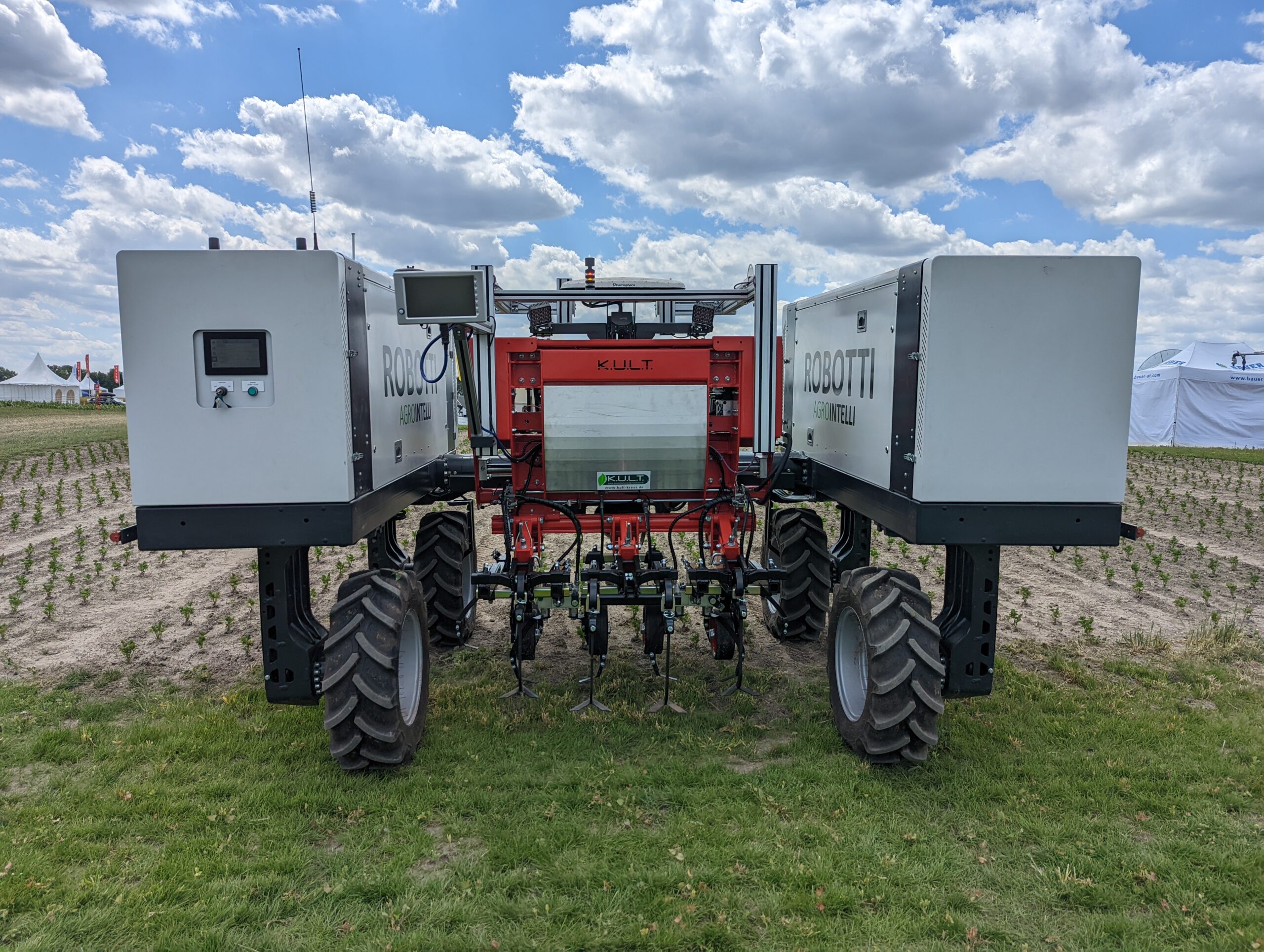 Hoeing in the row and between the plants with the highest precision. With the K.U.L.T. iSelect hoeing system it's possible. Processing close to the crop thanks to precise individual plant recognition.
Used unit: K.U.L.T. iSelect of 340 cm working width
Crops weeded with ROBOTTI: Celery, Broccoli, Cabbage
SPRAYERS
IMPLEMENTS USED WITH ROBOTTI
Danfoil is one of Denmark's leading manufacturers within field sprayers. With a Danfoil field sprayers, the driving force is not liquid, but instead air pressure. SpitFire is a ROBOTTI-customized band sprayer with on-going work with AGROINTELLI's Vision team towards spot spraying.
Crops sprayed with ROBOTTI: Maize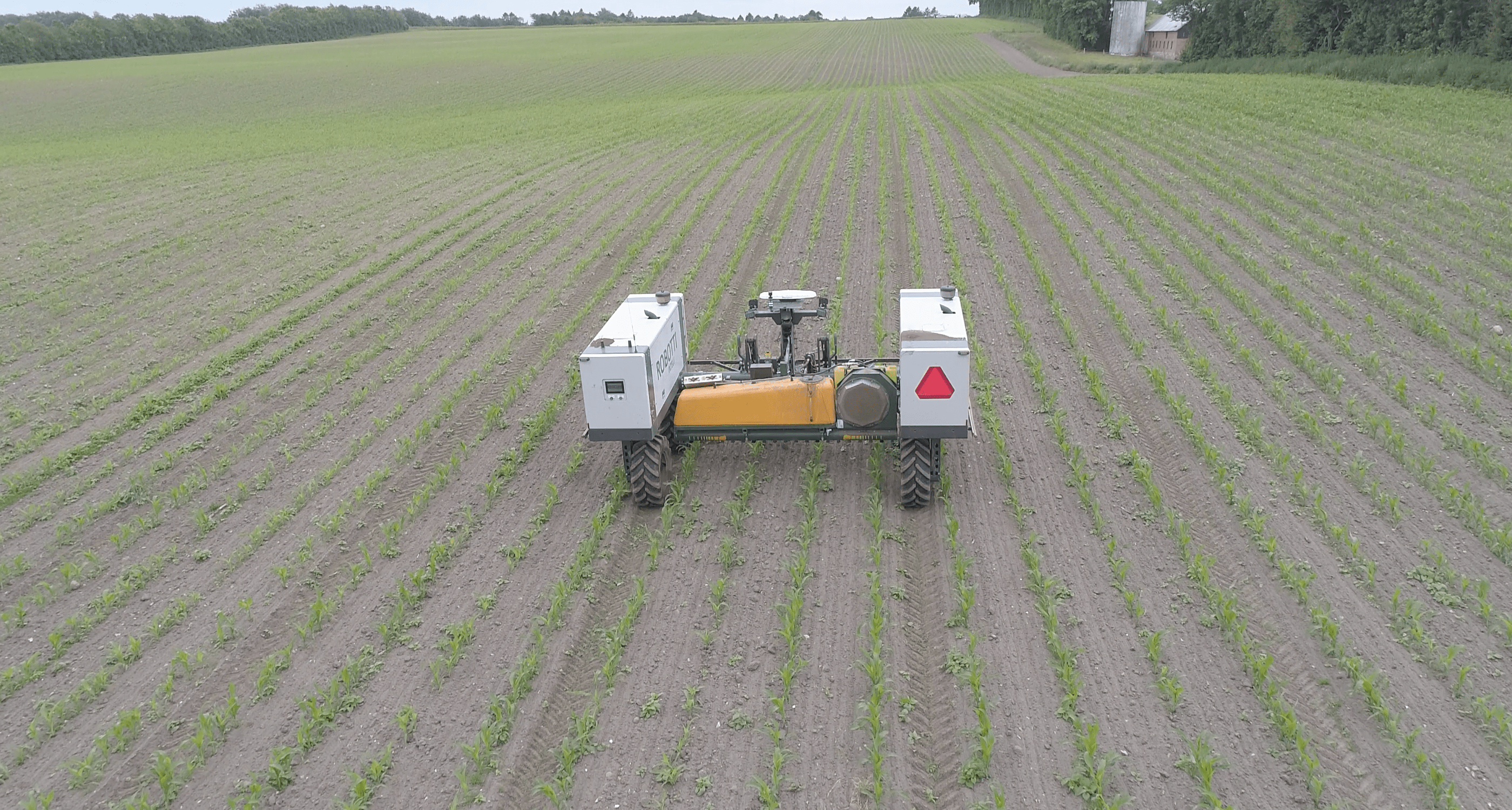 OTHER
IMPLEMENTS USED WITH ROBOTTI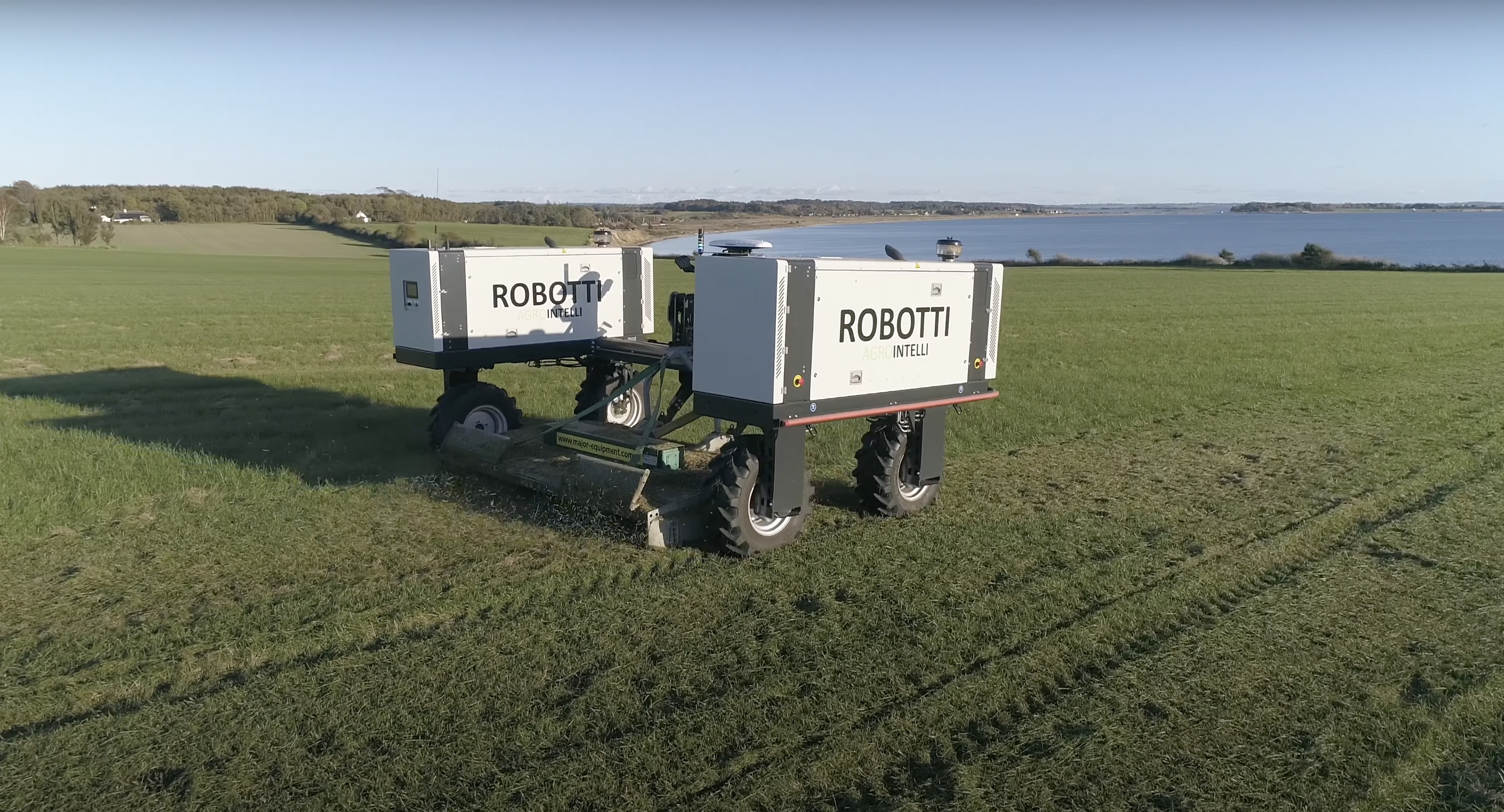 The MAJOR Centre Mounted Topper is a fully gear driven machine fitted with high-speed rotors and twin cut swinging blades. A shearbolt PTO shaft is supplied as standard for best power transfer. There is the option available of an overrun and slip clutch PTO.
Used unit: Centre Mounted Tropper of 2,7 m working width
Crops mowed with ROBOTTI: Grass, Scrub