SOFTWARE
FROM CREATING A PLAN TO WATCHING THE WORK BEING DONE
ROBOTTI is not only hardware! Together with your robot, you get access to the ROBOTTI website, where you can plan, supervise the robot live, view in real time when the job will be finished, and document the work on the go. It is user friendly, easy to plan the work and start the field operation. Just go pick it up when you receive the message!
The operations planner is the place where you add your implement's specifications, choose/upload the borders of your field and determine how the operation is to be carried out. It is easy to use, flexible and can optimize the route, taking into account your selected inputs. Once the plan is created, the website will show the planned route so you can confirm that it meets your desires. Then you can also see the expected time for ROBOTTI to perform the given task.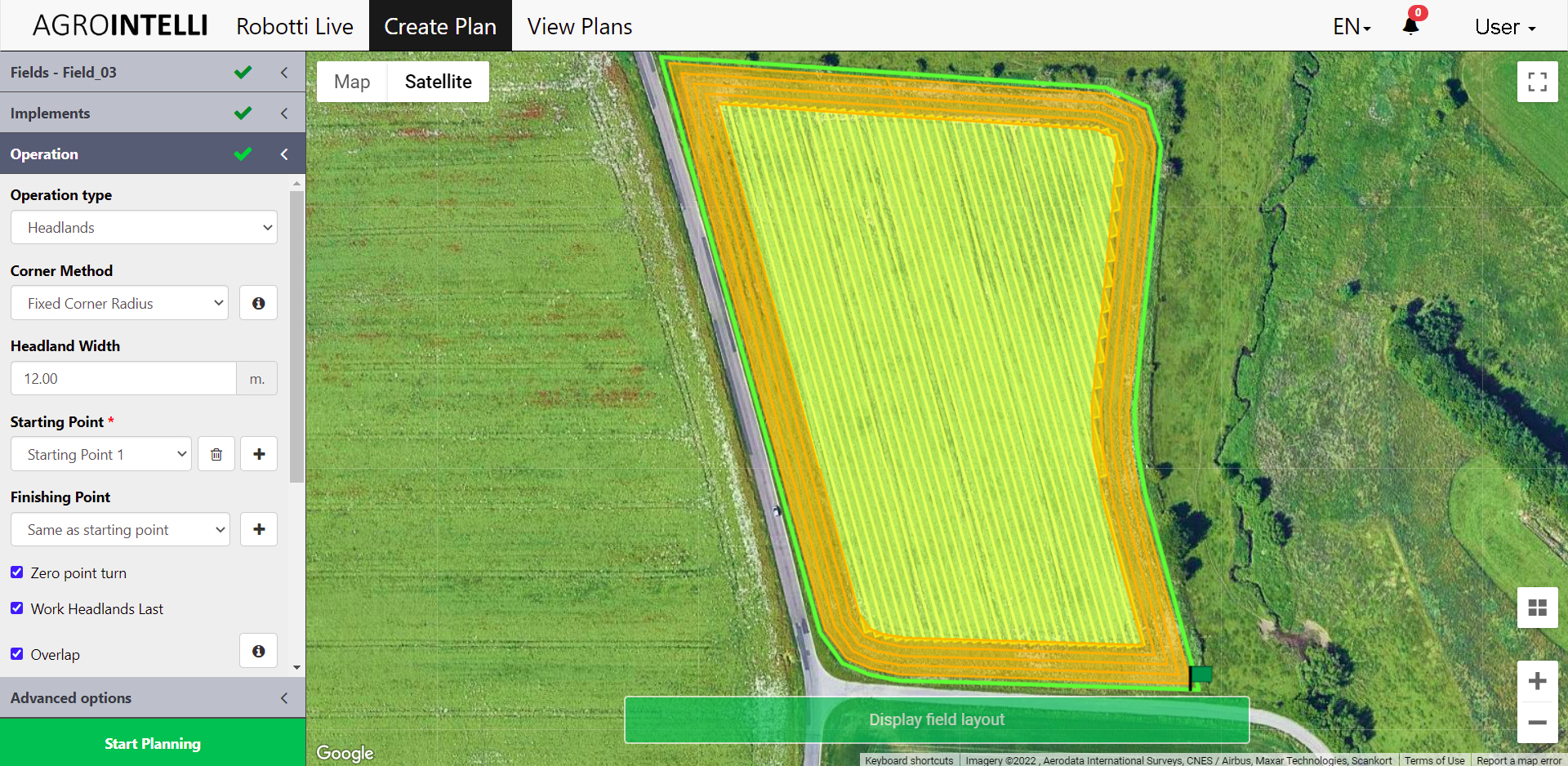 On the ROBOTTI Live screen you can follow the progress of the operation of your robot, monitor the performance of the machine, as well as check the front and rear surveillance cameras.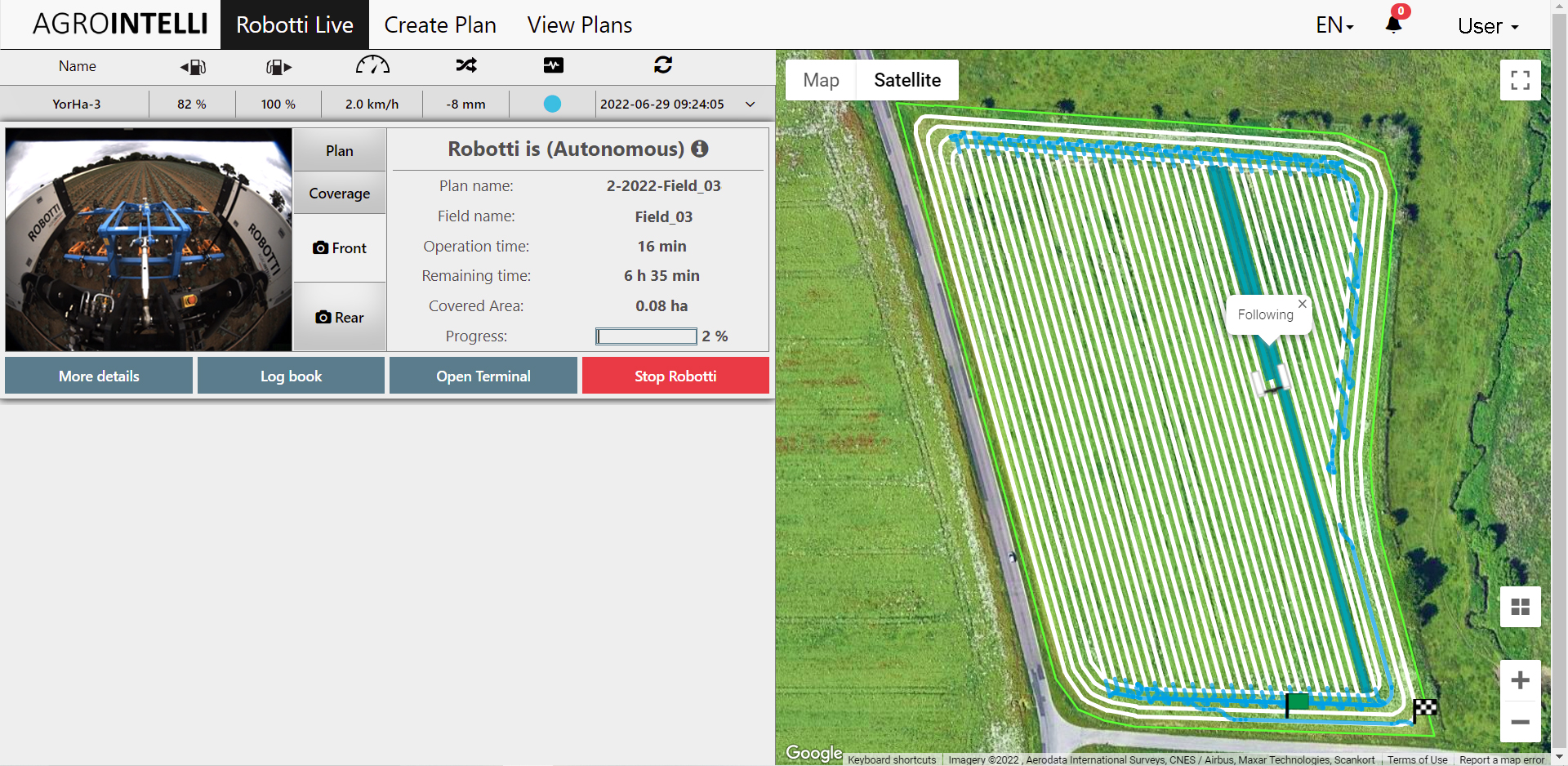 An overview of your plans and operations for each of your fields can be viewed on the website too. Each of your operations are documented with information about the original plan, the operational time, as well as a visual display of the area covered or accuracy of the driving.