New Robotti dealer (Switzerland)
We are enthusiastic to announce our new collaboration with Swiss based GVS Agrar Group, which consist of GVS Agrar AG, Agrar Landtechnick AG and their 9 daughter companies.
GVS Agrar AG
GVS Agrar Group have early roots going back to year 1911, but are today represented by 270 partners, which facilities the process from sales to service of well-known and well-reputed industry brands such as Valtra, Massey Ferguson, Fendt, Horsch, Agrar, Fella and Krone. The organisation employs more than 200 people and plays a top leading role in modern Swiss farming.
Robotti in Switzerland
GVS Agrar Group are going to represent, distribute and service Robotti in Switzerland and Liechtenstein. Therefore, the first ever Robotti 150D was delivered Wednesday the 26th of August at the Swiss Future Farm. At the Swiss Future Farm Robotti is going to play an active role and will soon be working the fields in order to demonstrate its competences to farmers.   
Swiss Future Farm
The Swiss Future Farm is a private-public partnership with GVS Agrar, AGCO and the canton of Thurgau/ BBZ Arenenberg. The farm seeks to bundle cutting-edge farming innovations and make smart farming technologies easier accessible and usable to Swiss farmers. The "Swiss Future Farm" will create an ideal basis for agricultural technology research and development in conjunction with a professional exchange at eye level with farmers. Read more about the Swiss Future Farm here.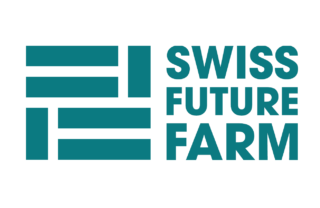 Robotti is manufactured by Agrointelli and is one of the worlds most advanced agricultural robots. It is manufactured with diesel engines, hydraulics and operates completely autonomously in the field using high-precision GPS technology. Robotti is equipped with a standard three-point lift, which allows farmers to mount standard implements, and involve Robotti in different field tasks throughout the season.